Facebook is peering at ANIX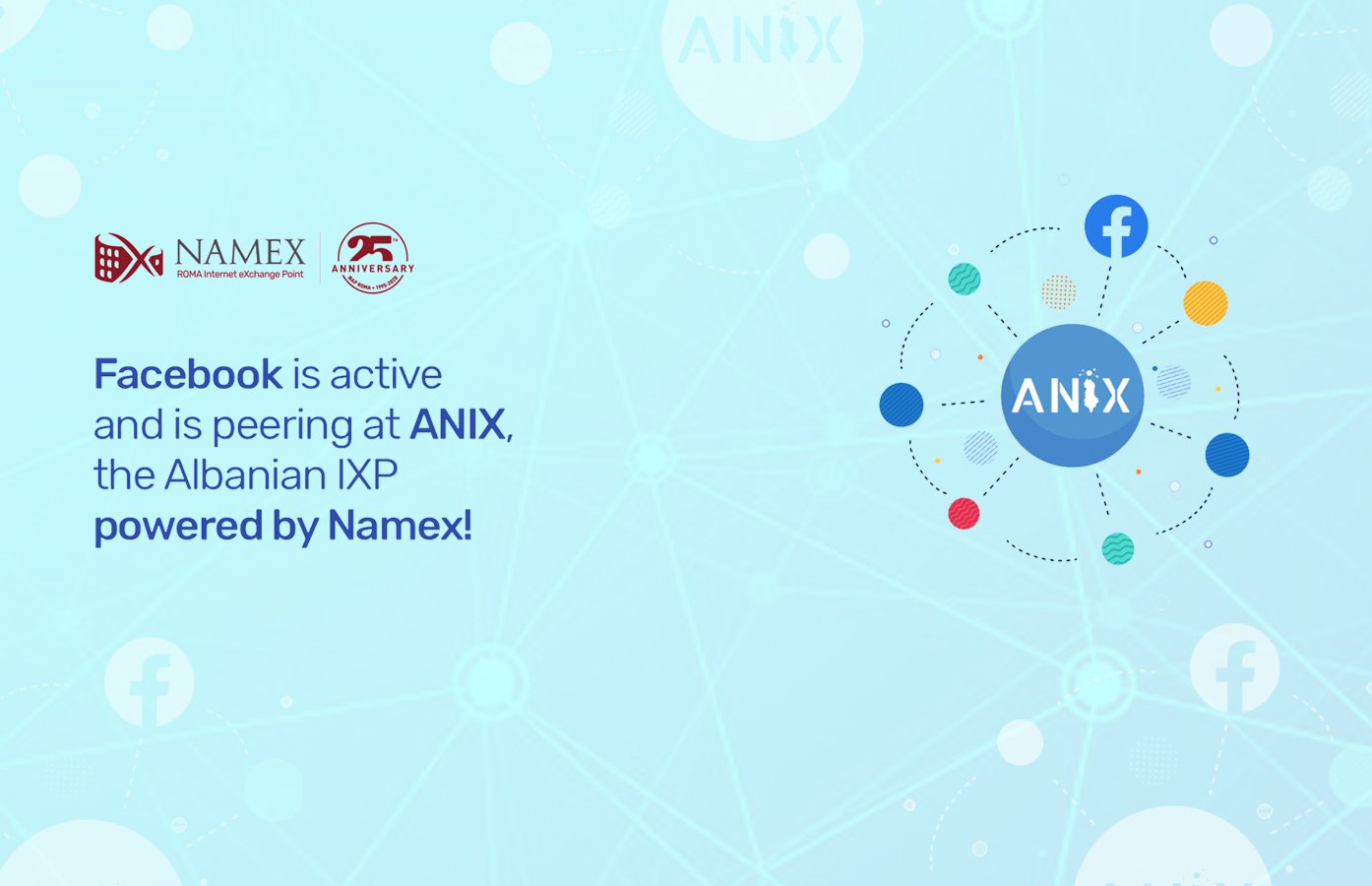 Facebook is active and is peering at ANIX, the Albanian IXP powered by Namex! We are particularly pleased with this announcement since we are committed to the development of the Albanian Internet community.
ANIX started its activities in March 2018, with the core switch donated by Namex.
When we analyzed the situation in 2018, we noticed that Albania was missing a neutral Internet Exchange Point and that a lot of traffic between Albanian endpoints had to pass through foreign countries.
The start-up of ANIX has been slow but consistent and is now seeing an important step forward. All local ISPs contributed in building the infrastructure, bringing their networks to the ANIX datacenter and we now start welcoming the content providers that will increase the benefits to the Albanian Internet.
In just one year, traffic at ANIX has grown from about 100 Mbps to peaks and after two years it has reached peaks above 1 Gbps. Membership has also increased, with several local and international players joining or planning to join.