The "Alb-Science" institute, organizes from 01 - 03 October 2021 in Skopje, its 16th annual meeting.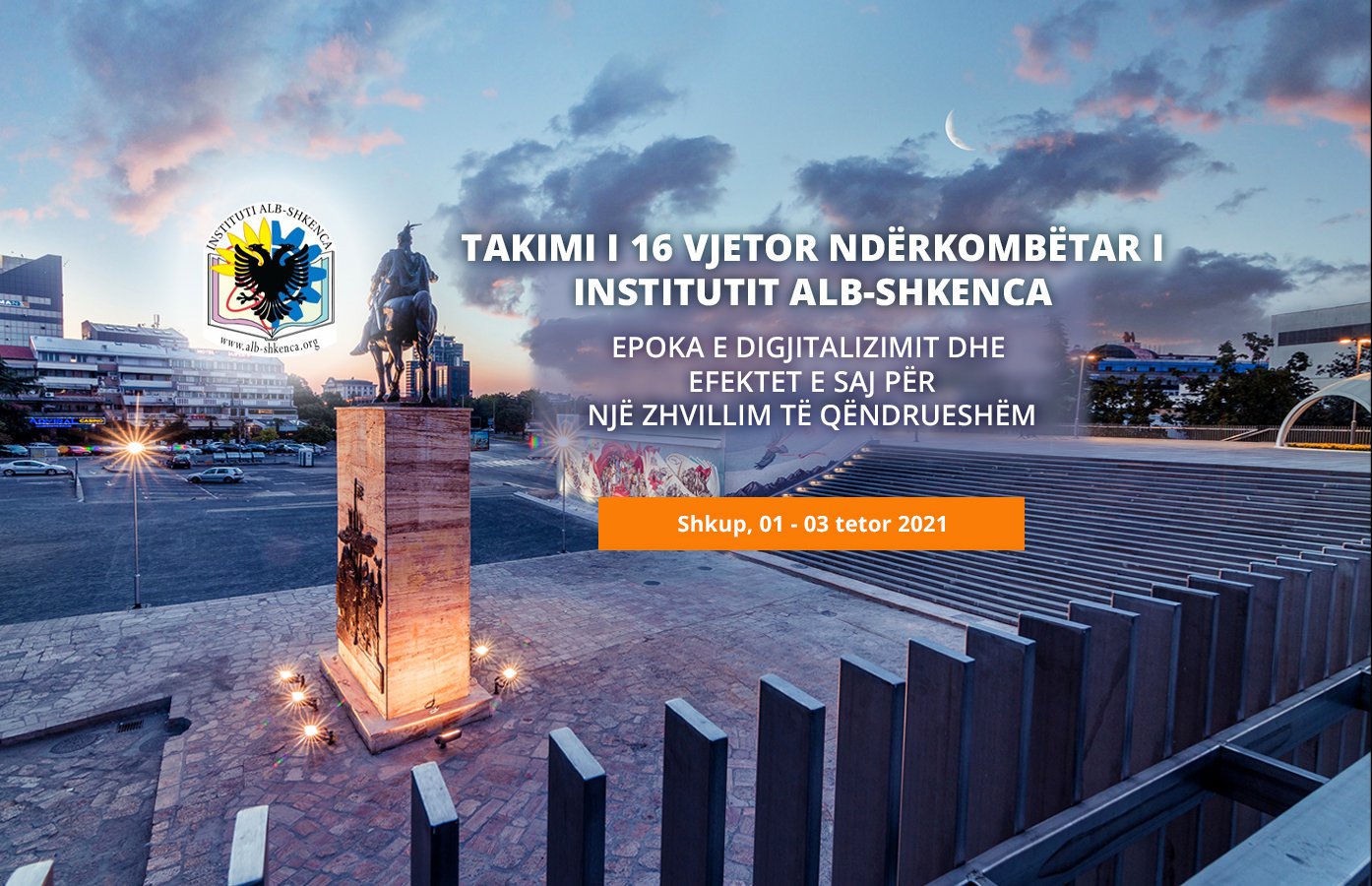 The plenary topic of the Meeting is:
THE ERA OF DIGITALIZATION AND ITS EFFECTS ON SUSTAINABLE DEVELOPMENT
The meeting will contain several scientific conferences. Conferences will be organized independently of each other. Within each conference, several symposia (special sessions) will be organized.
Papers and all communication during the International Meeting will be conducted in Albanian and English.
In this conference, the Albanian Academic Network is presented with a presentation about the Software developed by it, Software which are brought in partnership with GÉANT as well as its Infrastructure.