Call for Applications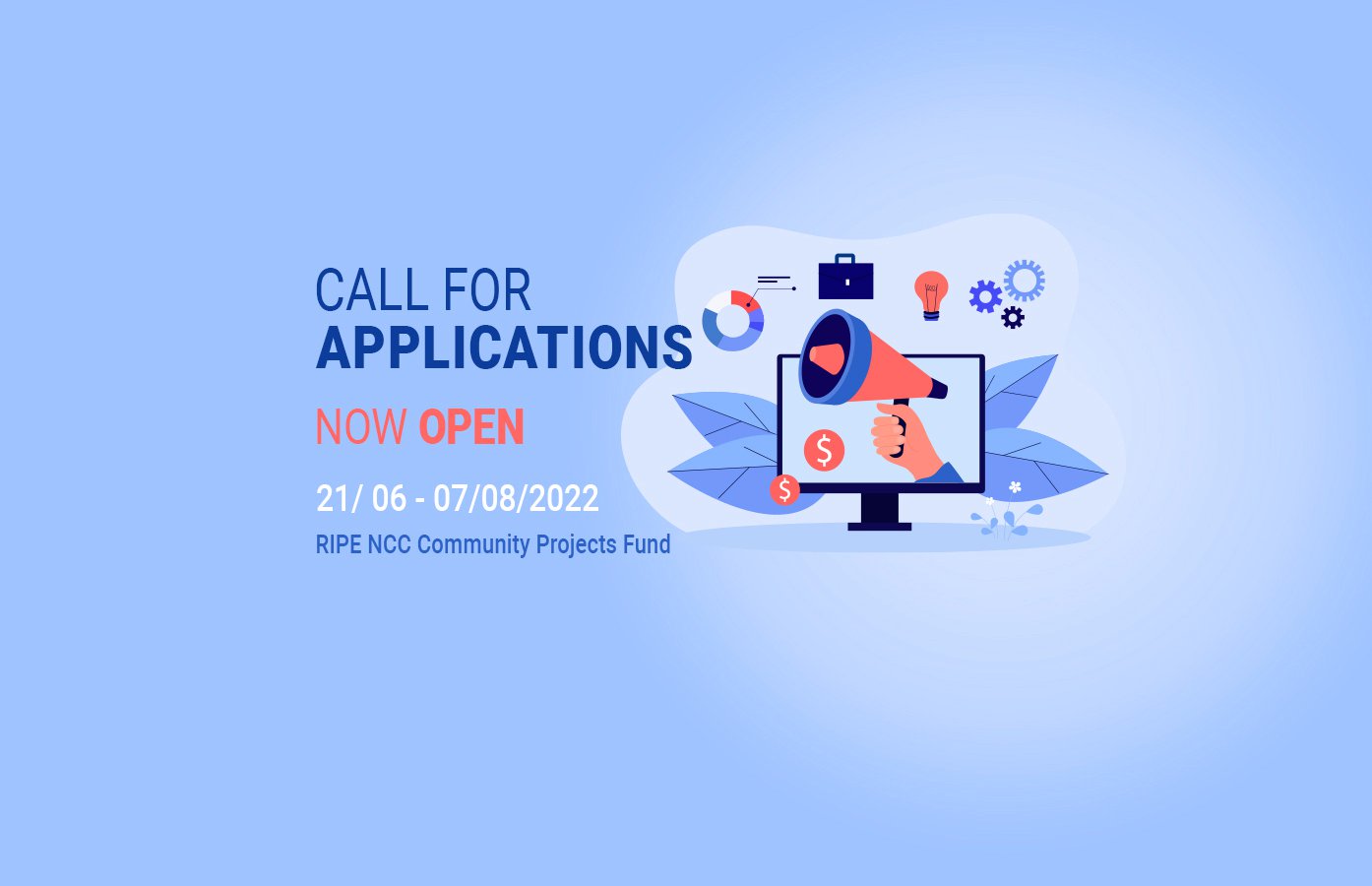 Call for Applications
The idea behind the RIPE NCC Community Projects Fund was originally proposed to RIPE NCC members as a potential "good of the Internet" initiative during the RIPE NCC General Meeting November 2014 and received initial support at that time. It received further support in subsequent years and is included in the RIPE NCC Activity Plan and Budget for each year that a call for applications is issued.
Funding details
 A project can be funded more than once
 There is no minimum amount of funding that must be disbursed each year
 There is no limit on the number of projects that can be funded per year
 Funding may be used to purchase equipment, but this cannot be the sole expenditure
 Funding cannot be used for humanitarian aid, donations, or to encourage political reform
 Funding cannot be used to provide scholarships or cover tuition fees
 Funding cannot be used to support any form of commercial activity

Conditions for applicants
Any individual or organisation may apply for the RIPE NCC Community Projects Fund for a project that is of justifiable benefit to the Internet, with preference to be given to projects of particular benefit to the RIPE community.
 The Selection Committee, chosen by the RIPE NCC Executive Board, has the sole discretion to make the decision on what project(s) and for what amount the project(s) will receive funding. This decision is non-reversible. There is no minimum or maximum to the amount of funding, funding per project or projects that will receive funding per year.
 Applicants may apply as many times as they want for different projects per year. The same project may be funded more than once, but not in the same year.

More information can be found at the link below: